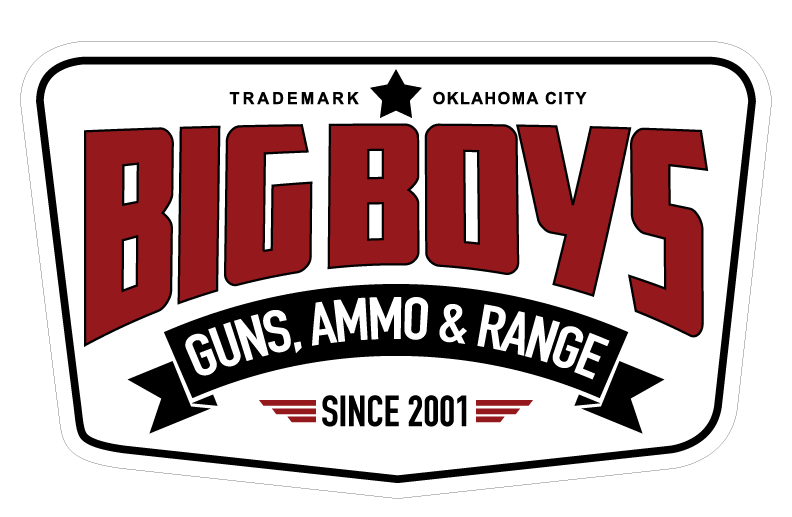 Welcome to Big Boys Guns, Ammo & Range
Family owned and operated. We carry one of the largest selections of new and used firearms in the metro area. From old military surplus firearms to handguns and everything in-between, we have the firearms, accessories and ammo you need to hunt, plink or compete at your best! Come by and see our large selection today!
We are all about Firearms!
Buy – Sell – Trade
Bring your used firearms in today for the best trade-in prices in the metro area.
Military Surplus Rifles
We carry one of the largest collections of military surplus firearms than any other dealer in the metro area. Come by to see our extensive collection.
Layaway
We offer three flexible layaway plans.
Special Orders
If you don't see what you are looking for we do special orders.  In most cases, special orders are delivered within 5 to 7 business days.
Cleanings
We offer state of the art gun cleaning services.
Gunsmithing
We also do minor gun repair.  We can install most parts upgrades into your firearms.  We install sights on pistols and offer bore sighting.  We also have certified GLOCK and Smith & Wesson M&P Pistol Armorers on staff.
FFL Transfers
Are you buying a firearm online?  Have it shipped to us!  We will gladly handle your FFL Transfer. (Fees apply.)
Range
We have the largest family owned and operated state of the art gun range in Oklahoma. With 24 climate controlled lanes that are all 25 yard in length.  We are open to the public and happily welcome all shooters from inexperienced to competitive.
Classes and Events
We offer a wide range of classes and training opportunities taught by our highly qualified instructors. We also host pistol competitions monthly for all skill level shooters. Our spacious classroom is available for private events.
Cassie Walden
We had a great first experience at Big Boys! Sarah and Alan were super helpful and kind! We will definitely be back!
David Teague
I needed a holster for my Dad's new toy ( 9 mm ) and the guys were great helping me even though I didn't have the gun with me, but I did have a picture.
Adam Strader
Best range in the OKC metro. Clean and safe, respectable staff.
Tami Williams
Angie Houck is a wonderful teacher! I took the Women's First to Firearms class and feel much more comfortable and ready to learn more now.
Chad Barksdale
Great selection (and fair pricing) of new and used guns and knowledgeable staff willing to answer questions instead of just wanting to make a sale. The range is very nice and constantly staffed and isnt as busy as some in town.
Upcoming Classes and Events
BIG BOYS GUNS, AMMO & RANGE
8620 SW 74TH ST
OKLAHOMA CITY, OK 73169